News
welcome to our new homepage for rare vinyl!

the site is run in cooperation of the viennese recordshop SUBSTANCE and fanatic collector and freejazz musician extraordinaire MATS GUSTAFSSON

there will be updates every month, on every first friday.

there will be further adjustments / improvements in the next weeks - meanwhile please just dive into the beautiful vinyls...

Newsletter
sign up for news, infos, updates!


Collections
we buy collections
please get in touch

Mario Schiano, Domenico Guaccero, Bruno Tommaso, Alessandro Sbordoni – De De
LP, 1977, Italy, Folkstudio, FK 5008
mats gustafsson says:
amazing record in amazing condition. very hard to find.
and schiano is worth collecting. this is one of the top 3 schiano records ever released! great and as always on the weird edge... giving an insane amount of poetic friction to the music!!!! highest recommendations!!!!
and this one is very rare.... a REAL collectors item!!!
EUR 330,–
(condition: EX / EX)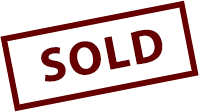 < go back