News
welcome to our new homepage for rare vinyl!

the site is run in cooperation of the viennese recordshop SUBSTANCE and fanatic collector and freejazz musician extraordinaire MATS GUSTAFSSON

there will be updates every month, on every first friday.

there will be further adjustments / improvements in the next weeks - meanwhile please just dive into the beautiful vinyls...

Newsletter
sign up for news, infos, updates!


Collections
we buy collections
please get in touch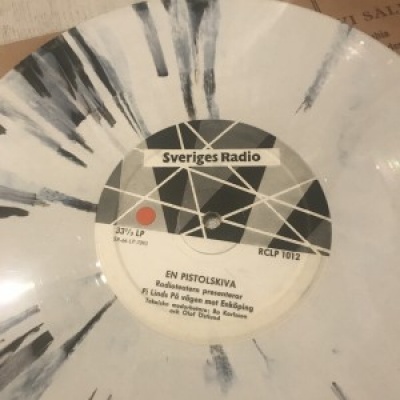 Various – En Pistolskiva
10", 1966, Sweden, Sveriges Radio, RCLP102
Vinyl has lots of surface noise - cover is generic sleeve with little water stains

Mats gustafsson says:

Legendary project recorded in collaboration between the Swedish broadcasting corporation and the classic Pistolteatern in Stockholm  in …. A very surprising and inspirational "hörspiel". Staffan Olzon – one of the best hidden secrets on the conceptual art and theatre scene. Hilarious!!! FANTASTIC content! Beautiful splatter (!) vinyl in regular company sleeve.
EUR 75,–
(condition: VG+ / VG+)
add to shopping cart
< go back