News
welcome to our new homepage for rare vinyl!

the site is run in cooperation of the viennese recordshop SUBSTANCE and fanatic collector and freejazz musician extraordinaire MATS GUSTAFSSON

there will be updates every month, on every first friday.

there will be further adjustments / improvements in the next weeks - meanwhile please just dive into the beautiful vinyls...

Newsletter
sign up for news, infos, updates!


Collections
we buy collections
please get in touch

Various – Folk Music Of Hungary (Recorded by Bela Bartok)
LP, 1961, USA, Folkways Records, FM 4000
Incl. original liner notes sheet. Library sticker on label and on backcover.

Recorded in Hungary under the supervision of Bela Bartok.

As one of the great devotees and collectors of folk songs, Béla Bartók visited villages throughout Eastern European countries such as Hungary and Romania in order to record local peasants on the spot, "in their natural environment." Nevertheless, for Folk Music of Hungary, which Bartók produced, peasants were brought to Budapest to be recorded at the Hungarian Broadcasting Company. His son Peter Bartók describes the recording as "a great event for these people who had never before seen the city." Hungarian Folk Songs features a capella singing as well as native instruments such as bagpipes and flutes. Liner notes include commentary by Peter Bartók, track notes by Henry Cowell, numerous pictures, musical notation, and translated lyrics.
EUR 25,–
(condition: NM / VG+)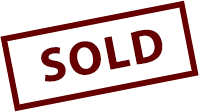 < go back