News
welcome to our new homepage for rare vinyl!

the site is run in cooperation of the viennese recordshop SUBSTANCE and fanatic collector and freejazz musician extraordinaire MATS GUSTAFSSON

there will be updates every month, on every first friday.

there will be further adjustments / improvements in the next weeks - meanwhile please just dive into the beautiful vinyls...

Newsletter
sign up for news, infos, updates!


Collections
we buy collections
please get in touch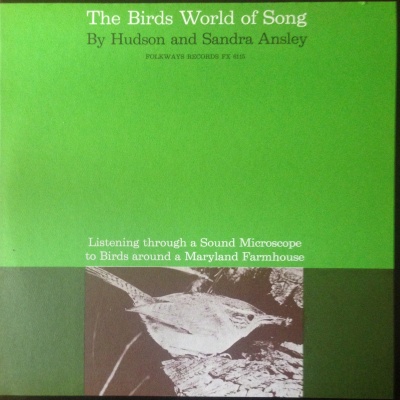 No Artist – The Birds World Of Song
LP, 1961, USA, Folkways Records, FX 6115
Incl. original liner notes sheet. Library sticker on label and marks of sticker on cover.

Recorded by Hudson Ansley, Sandra Ansley.

Enjoy the many birdsongs collected from a Maryland farmhouse—the beautiful chirps, trills and twitters of the chickadee, phoebe, wood thrush and mockingbird, just to name a few. Detailed liner notes compare the various calls.
EUR 15,–
(condition: NM / EX)
add to shopping cart
< go back