News
welcome to our new homepage for rare vinyl!

the site is run in cooperation of the viennese recordshop SUBSTANCE and fanatic collector and freejazz musician extraordinaire MATS GUSTAFSSON

there will be updates every month, on every first friday.

there will be further adjustments / improvements in the next weeks - meanwhile please just dive into the beautiful vinyls...

Newsletter
sign up for news, infos, updates!


Collections
we buy collections
please get in touch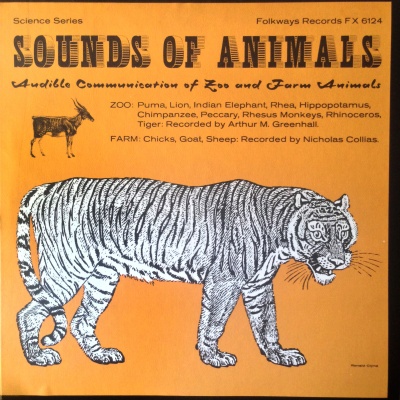 Arthur M. Greenhall & Nicholas Collias – Sounds Of Animals: Audible Communication Of Zoo And Farm Animals
LP, 1961, USA, Folkways Records/Science Series, FX 6124
Incl. original liner notes sheet. Library sticker on label and marks of sticker on cover.

This is an instructional recording of the sounds of different animals from the Detroit Zoo and The Cornell Behavioral Farm at Cornell University. The animal sounds are followed by explanations of the behavior that spurs the sound such as hunger calls for feeding, or distress calls for lost or cold. The album is in no particular order with the zoo and farm animals intermingled together. The liner notes include detailed information on the animals and context of the sounds made. Recordings by Arthur M. Greenhall and Nicholas Collias in 1954 and 1961.





EUR 50,–
(condition: NM / NM)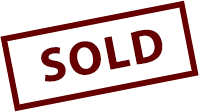 < go back