News
welcome to our new homepage for rare vinyl!

the site is run in cooperation of the viennese recordshop SUBSTANCE and fanatic collector and freejazz musician extraordinaire MATS GUSTAFSSON

there will be updates every month, on every first friday.

there will be further adjustments / improvements in the next weeks - meanwhile please just dive into the beautiful vinyls...

Newsletter
sign up for news, infos, updates!


Collections
we buy collections
please get in touch

Various – American History In Ballad And Song Vol.2
3LP Box Set, 1962, USA, Folkways Records, FH 5802
Incl. original liner notes sheet. Library sticker on label and marks of sticker on cover.

Originally intended as a teaching aid for senior high school social studies and covering a broad scope of civic, government, economic, citizenship and immigration issues, this compilation provides a provocative mid-century impression of America culled from witnesses to the first half of the twentieth century. We are treated to songs from Woody Guthrie, Pete Seeger and Malvina Reynolds; speeches from Theodore Roosevelt, Dwight Eisenhower, Martin Luther King, Jr. and Williams Jennings Bryan; so-called "brag talk" by cowboys; and pronouncement of an oath of loyalty by Chief John Oberly of the "Osage Tribe of Indians" affirming that he will not conspire with any political parties to overthrow the US government.
EUR 60,–
(condition: NM / EX)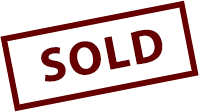 < go back