News
welcome to our new homepage for rare vinyl!

the site is run in cooperation of the viennese recordshop SUBSTANCE and fanatic collector and freejazz musician extraordinaire MATS GUSTAFSSON

there will be updates every month, on every first friday.

there will be further adjustments / improvements in the next weeks - meanwhile please just dive into the beautiful vinyls...

Newsletter
sign up for news, infos, updates!


Collections
we buy collections
please get in touch

Various – American History In Ballad And Song Vol.1
3LP Box Set, 1960, USA, Folkways Records, FH 5801
Incl. original liner notes sheet. Library sticker on label and marks of sticker on cover. Seam a bit split.


Developed as a teaching guide for junior high school social studies classes, this compilation features 57 songs, mainly about American history and culture. They are organized thematically, with topics including Colonial America, the Civil War, and frontier life. A section on "The World of Man" includes Buddhist, Hindu, and Muslim prayers as well as a Polish, Hungarian, and Zulu song.

Most of the tracks originally appeared on other Folkways recordings. Artists include Pete Seeger, Peggy Seeger, Hermes Nye, Wallace House, Ed McCurdy, Woody Guthrie, and The Grail Singers. Liner notes offer song lyrics and lesson plan ideas.
EUR 55,–
(condition: NM / VG)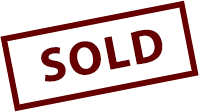 < go back