News
welcome to our new homepage for rare vinyl!

the site is run in cooperation of the viennese recordshop SUBSTANCE and fanatic collector and freejazz musician extraordinaire MATS GUSTAFSSON

there will be updates every month, on every first friday.

there will be further adjustments / improvements in the next weeks - meanwhile please just dive into the beautiful vinyls...

Newsletter
sign up for news, infos, updates!


Collections
we buy collections
please get in touch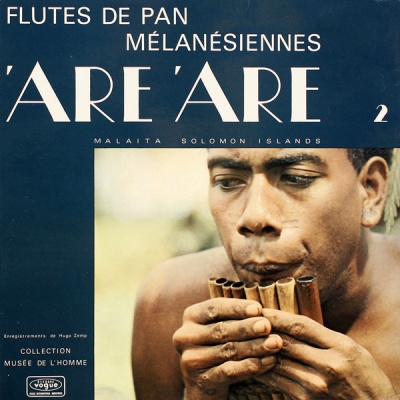 Various – Are'are – Flutes De Pan Mélanésiennes - Malaita - Solomon Islands - Vol.2
LP Gatefold, 1972, France, Vogue, LDM 30105
Mark of Sticker on Cover. Incl. original center stapled booklet.

Serie: Collection Du Musée De L'Homme

These recordings of the 'Are'Are people of Malaita were made during a ethnomusicological field-trip (March 1969 - March 1970) to the Solomon Islands. This expedition was organized by the Recherche Coopérative sur Programme n°178 of the C.N.R.S.




EUR 40,–
(condition: NM / EX)
add to shopping cart
< go back