News
welcome to our new homepage for rare vinyl!

the site is run in cooperation of the viennese recordshop SUBSTANCE and fanatic collector and freejazz musician extraordinaire MATS GUSTAFSSON

there will be updates every month, on every first friday.

there will be further adjustments / improvements in the next weeks - meanwhile please just dive into the beautiful vinyls...

Newsletter
sign up for news, infos, updates!


Collections
we buy collections
please get in touch

Charles Brackeen – Rhythm X (The Music Of Charles Brackeen)
LP, 1973, UK, Strata-East/Dolphy Series 4, SES-19736
Mats Gustafsson says

A total killer album w the original group of Ornette Coleman! But without Ornette and  with the great Charles Bracken playing the tenor sax! Absolute monster! A VERY overseen and underrated sax player. Totally beautiful tone and very imaginative playing over the whole album. This release is part of the Clifford Jordan Eric Dolphy Series on the great Stata East label.

Ed Blackwell, Charlie Haden and Don Cherry makes this record a true masterpiece.
Getting hard to find these days. Highest possible recomendations!
EUR 95,–
(condition: EX / EX)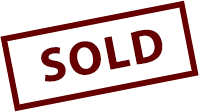 < go back