News
welcome to our new homepage for rare vinyl!

the site is run in cooperation of the viennese recordshop SUBSTANCE and fanatic collector and freejazz musician extraordinaire MATS GUSTAFSSON

there will be updates every month, on every first friday.

there will be further adjustments / improvements in the next weeks - meanwhile please just dive into the beautiful vinyls...

Newsletter
sign up for news, infos, updates!


Collections
we buy collections
please get in touch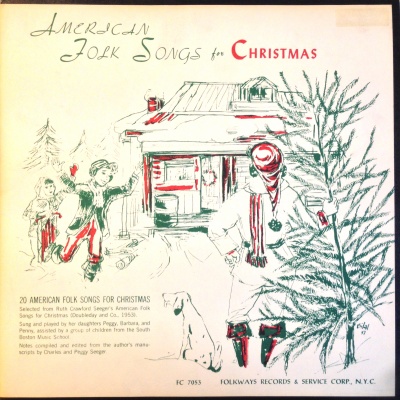 The Seeger Sisters – American Folk Songs for Christmas
10", 1957, USA, Folkways Records, FC 7053
Mark of Sticker on Cover and Library Sticker on Label. Including original text sheet.

A collection of Christmas Folksongs by Ruth Crawford Seeger selected and performed by her daughters; Peggy, Barbara and Penny and with children from the South Boston Music School. This compilation of less-commonly known Christmas songs represents a variety of Folksongs that find their origin in European and British Isles Ballads, as well as several African-American spirituals, hollers and chants from the slave era that express a deeply spiritual celebration of Christmas.



EUR 40,–
(condition: NM / VG+)
add to shopping cart
< go back