News
welcome to our new homepage for rare vinyl!

the site is run in cooperation of the viennese recordshop SUBSTANCE and fanatic collector and freejazz musician extraordinaire MATS GUSTAFSSON

there will be updates every month, on every first friday.

there will be further adjustments / improvements in the next weeks - meanwhile please just dive into the beautiful vinyls...

Newsletter
sign up for news, infos, updates!


Collections
we buy collections
please get in touch

Misha Mengelberg / John Tchicai / Han Bennink / Derek Bailey – Fragments
LP, 1978, Netherlands, Instant Composers Pool, ICP 005
mats gustafsson says:

An absolute CLASSIC! Misha, Derek Bailey, Han Bennink and John Tchicai. What could possibly go wrong ?
music is overthetop GREAT! Great interaction and wild playing w some very surprising twists. I believe this is the 2 nd pressing of this beast. Black letters on label. These music fragments actually are random snippets of a concert/studio performance: These were cut by Misha, then re-arranged in a different order (info from Willem Breuker) Adress on front is inked… as it was was with part of this printing. A must have!
EUR 65,–
(condition: NM / VG+)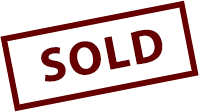 < go back