News
welcome to our new homepage for rare vinyl!

the site is run in cooperation of the viennese recordshop SUBSTANCE and fanatic collector and freejazz musician extraordinaire MATS GUSTAFSSON

there will be updates every month, on every first friday.

there will be further adjustments / improvements in the next weeks - meanwhile please just dive into the beautiful vinyls...

Newsletter
sign up for news, infos, updates!


Collections
we buy collections
please get in touch

The Serge Chaloff Sextet – Boston Blow-Up!
LP, 1955, USA, Capitol Records, T-6510
from the Kenton presents Jazz series - Mono.
mats gustafsson:
One of our all time fav bari sax records.  ALL TIME. Completely beautiful and heart braking… so full of … JAZZ! The bari sax playing of Chaloff is beyond poetry… listen to "whats new " and smile… This is IT! The phrasing, the tone and the swing. Great Boston based group backing Chaloff… but what really kills us is of course Serge Chaloff. The best bari sax player all time? We do think so.
original 1955 mono pressing.
EUR 30,–
(condition: VG+ / VG+)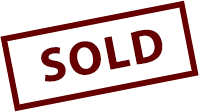 < go back