News
welcome to our new homepage for rare vinyl!

the site is run in cooperation of the viennese recordshop SUBSTANCE and fanatic collector and freejazz musician extraordinaire MATS GUSTAFSSON

there will be updates every month, on every first friday.

there will be further adjustments / improvements in the next weeks - meanwhile please just dive into the beautiful vinyls...

Newsletter
sign up for news, infos, updates!


Collections
we buy collections
please get in touch

Joe McPhee – Graphics
2LP, 1978, USA, Hat Hut Records, I/J
STILL SEALED - 2 Corners of the cover with minor bumps.

mats gustafsson says:
absolute classic album... another one....
this is joe McPhee at absolute top form! an early hat art release. in shrink - never touched. from the mcphee archives in poughkeepsie!
4 sides of AMAZING solo tenor sax, soprano sax, trumpet improv and related. this is a TRULY amazing album.
Ananorphosis is a genius dedication piece to John Coltrane! absolute masterpiece!!!!!
EUR 80,–
(condition: M / NM)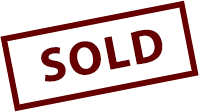 < go back